For Volunteers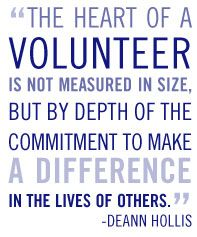 Our volunteers make LCJGT a good experience for our players and families. By volunteering, you make us better for everyone who participates. Thank you for helping.
We are excited to introduce an on-line process for volunteers to sign up to help at tournaments. We have created a page on Sign Up Genius where you can select the tournaments and roles that you want to volunteer for. Click the link below to volunteer.
A brief description of each role where we need volunteer help is below. We don't require you to commit time for the full day. We will be happy to slot you in a role for a few hours if that is all you can do. All volunteers are provided food and drink from the snack shop at the course. For volunteers who are going out on the course, we will normally give you a golf cart and radio to communicate with the registration desk and rules officials.
Registration Volunteer: You are the first person our players and parents meet when coming to events. We need cheerful volunteers to help players and other volunteers check in for the event. We provide you with rosters to use for checking players in. You will also give any specific instructions for the event to players and give them their ticket for their hot dog and drink. You get to meet all the kids and many parents in this role and you get to help with their questions. This is one of the most fun roles we have for volunteers who love to interact with people.
Spotter: This is the most relaxing volunteer job we have. A spotter is responsible watching the players' golf balls when they hit and helping them locate where the ball lands if needed. Spotters don't touch or move golf balls but mark them so the player can easily find them when the arrive. A spotter may not offer advice or make any rulings. Spotters will have a radio to contact a rules official if needed and may answer questions that the rules official may have. Spotters will normally be given a golf cart and often can park in the shade to do their job. Some spotters find it helpful to bring binoculars or spotting scopes to help follow the ball in flight.
Scoring: Volunteers for scoring aren't needed until players are finishing their rounds. The scoring volunteers often work in pairs and meet with the groups of golfers when they finish their round. When the golfers are seated with their scorecards we ask if there were any issues or concerns to discuss prior to reviewing the scores. Players, in turn, read their scores aloud and the others verify that the scores match the scores they have written on their scorecards. Any differences are discussed and resolved. After all players have reviewed their scores all the cards should match. Then the volunteers collect the cards, add up the scores and verify the total with the players for accuracy. When the scores are added and agreed, the players all sign each of the scorecards.